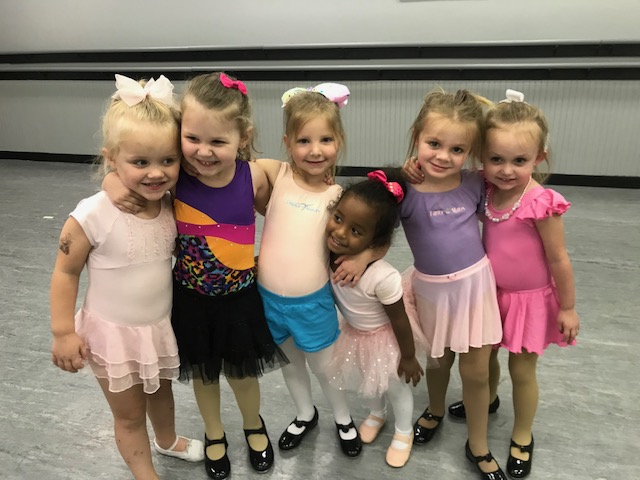 Spring & Summer Dance School in Smyrna, TN
Dance with Stacey has a full menu of summer and spring dance classes, including options for our Spring dance school. There are many types and styles of dance and activities for the entire family too. If you haven't checked out the spring line-up for you or your family yet, now is the time.
Spring & Summer Dance Classes for the Youngest
At Dance with Stacey, we want to get the entire family involved, and who knows, maybe that little one will discover a passion and talent for dance. We also appreciate that the attention span of some of our youngest dancers can be fleeting, so we offer combo classes.
Beginning at ages 2 through 4, these classes combine fun and active techniques in the forms of tap, tumble, and ballet. This is also a great way to uncover an early knack for a particular style of dance.
For kids who enjoy these classes, there are combo spring dance classes for those youngsters 5 to 10 years old. At age 5, we also begin to offer more options and advanced classes for young dancers. These include hip-hop styles and dance forms like jazz, among others.
Sign Up for Spring & Summer Dance School
If you are interested in getting your child involved in spring dance classes, then we encourage you to sign up sooner rather than later. This is the best way to ensure we can outfit your child with the proper dancing shoes, gear, and a spot in our spring dance school. You can view our spring classes here registration form by clicking here. To view our summer classes click here (coming soon) and to view the summer after school program registration form click here (coming soon).
Create a more active lifestyle for your child or help them to discover a new love and talent with spring dance classes. Teaching dance is not only our business, it is what we love and enjoy doing, and that is where you come in.
Signing up is also quick and easy. The only real question might be what class to choose.
Contact us at Dance with Stacey to learn more or to schedule an appointment to visit our dance and martial arts studio. Registration for spring dance school is now open, and the first classes begin in late February, so get your little dancer signed up today.