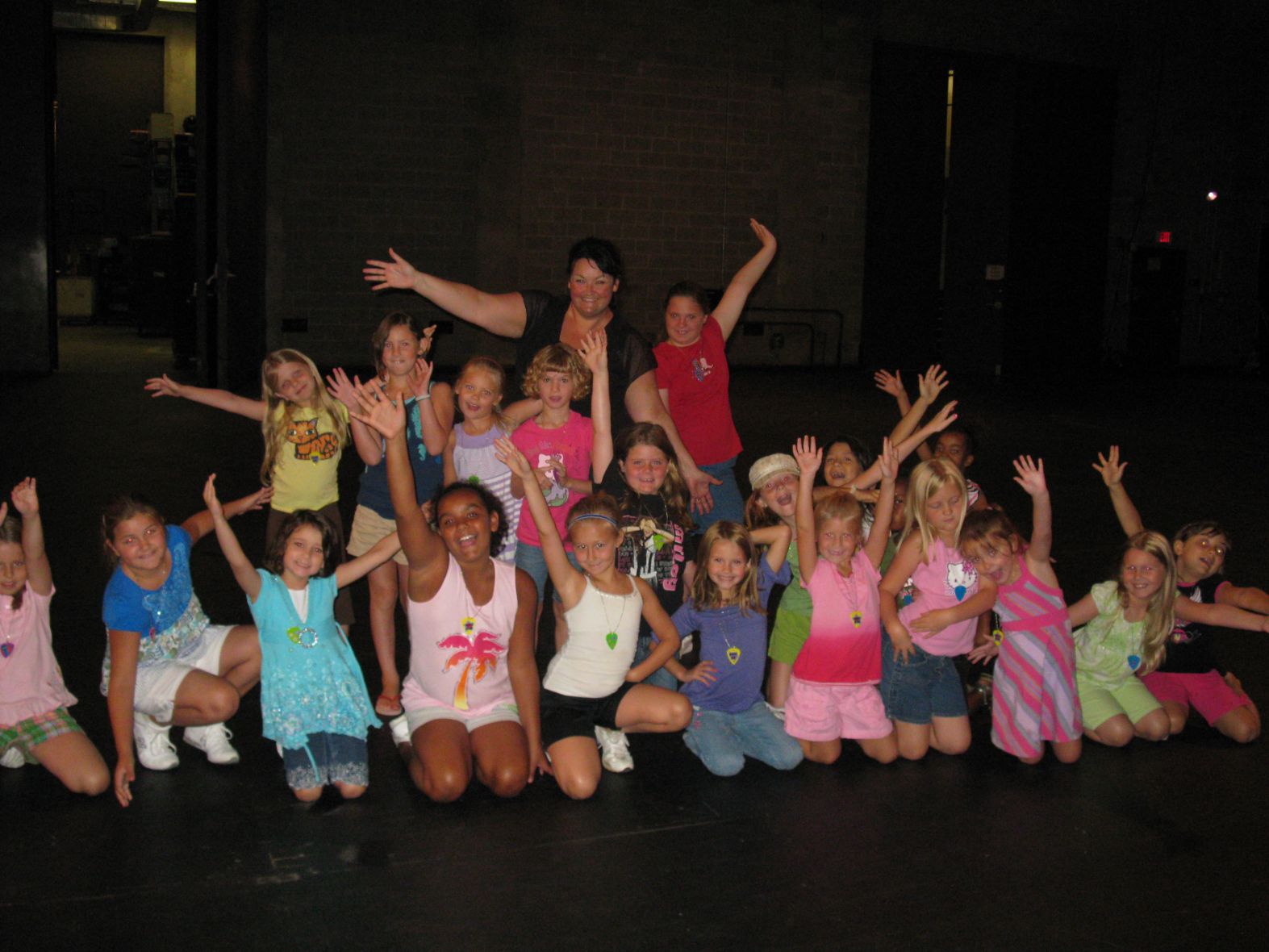 Summer Camps & Dance Camps in Smyrna, TN
Do you have a child who is at least five years old? Does your young one like to dance? If you said yes, then you have to check out Dance with Stacey's themed summer camps.
Don't worry Mom and Dad, these are day camps. They also aren't very long (typically a week), but they are packed with fun, dancing, and activities for your children.
Themed Summer Camps & Dance Lessons
Your children get the opportunity to escape to any one of a few of our exciting themed day camps. We incorporate summer dance lessons in the wonder of these escapes and activities.
Does your child favor the wonderful world of Disney? Then our Disney themed summer camp will be a delight for their dancing feet and young performing arts minds.
Is your youngster more of a fun-in-the-sun type? Then get ready for a wet and wild fun packed week. Get your child signed up for our wild water week summer camp.
Find Your Child's Favorite Themed Summer Camp
Don't wait too long because the camp classes will be here before you know it. The first themed summer camps start at the end of the school, with a different themed camp following.
The themed camps and summer dance lessons run for a week during set hours. The camps and summer dance lessons are also open to children ages 5 to 12. Our camp hours are 7am to 5:30pm for your convenience. If you are looking for a summer activity and something to get your kids excited about, this is it.


Summer Dance Lessons at Dance with Stacey
Teaching dance and the joy of performing arts is what we do at Dance with Stacey. In addition to teaching dance, however, we also offer a range of other great classes. Some of those include dance fitness and self-defense classes, among others. To view our summer camp events click here, to view our summer camp weekly details click here, and to register for summer camp click here to view the form.
Contact us if you have any questions or would like to learn more about getting your child involved in dance or summer dance classes today. Come dance with us. We are never too young to learn about the beauty of martial arts and the performing arts or to experience the joy of dance in a seasonal or after-school setting.